1.5.21    Anyone hoping to start Uni this year?  Here is some encouraging advice from Christian Unions Ireland
14th March 2021
Thanks to Lisa, Janett and Valerie who have been busy preparing 'goodie bags' for everyone in the run up to Easter!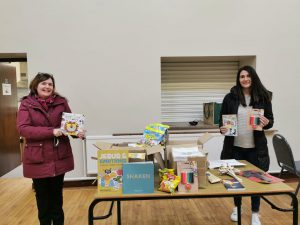 We are delighted to include the resource, 'Shaken', a booklet/game to help young people learn coping mechanisms and positive life choices.  See video below.
Carrick Presbytery Youth Engage:
EASTER ZOOM PARTY
28th March 2021
With just under a month to go, we wanted to let you all know that our Engage event is now open for registration!
It would be really helpful for us to know numbers to finalise arrangements, so it would be great if you could register using this online form, Please note that your youth leader will also need a parental consent form, so let them or your minister know that you are registering for the event.
GUEST SPEAKER: John Graham from Hill Street Presbyterian Church
WHAT TO BRING
Pen and paper
A packet of strawberry laces
ZOOM LOGIN DETAILS WILL BE EMAILED TO YOU CLOSER TO THE DATE
We look forward to sharing on the 28th March 2021!
CARRICK PRESBYTERY TEAM
Christians in Sport
Presbytery Event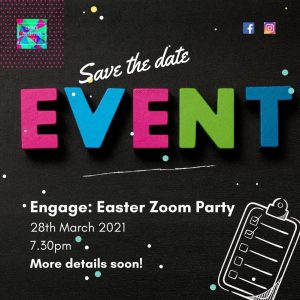 Scripture Union has produced a video series, 'Unrestricted'…
Their third video, DO NOT FEAR, is below: