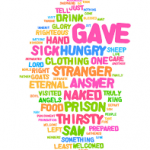 "…Most of all, love each other as if your life depended on it. Love makes up for practically anything. Be quick to give a meal to the hungry, a bed to the homeless—cheerfully. Be generous with the different things God gave you, passing them around so all get in on it: if words, let it be God's words; if help, let it be God's hearty help…"
From 1 Peter Chapter 4 ( The Message)
C:\Users\aw103\Downloads\Afghanistan Crisis – PowerPoint slides.ppt
September 2021
The Christmas Shoebox Appeal is back on this year!  For more information visit:
Christian Aid recorded a marvellous increase in the amount contributed from our area this year.  Watch their thank you video by following the link below:
Christian Charity 'Compassion' provides opportunities to provide care through sponsorship for children worldwide.  You can find out more about their work by visiting their website:
www.compassionuk.org
March 2021
Update from Larne Foodbank
February 2021

January 2021
Please click the link above for an update from Larne Foodbank.  New volunteers are always welcome!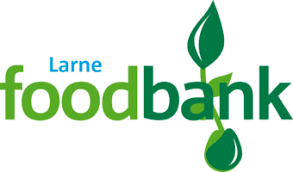 Are you wondering how you might service Jesus in your congregation, community or wider afield?  Talk to the Minister or any Elder, or email us at cairncastlepresbyterian@gmail.com