"Most of all, friends, always rejoice in the Lord! I never tire of saying it: Rejoice! Keep your gentle nature so that all people will know what it looks like to walk in His footsteps. The Lord is ever present with us. Don't be anxious about things; instead, pray. Pray about everything. He longs to hear your requests, so talk to God about your needs and be thankful for what has come. And know that the peace of God (a peace that is beyond any and all of our human understanding) will stand watch over your hearts and minds in Jesus, the Anointed One." 
From Paul's Letter to the Philippians Chapter 4 ( Living Bible)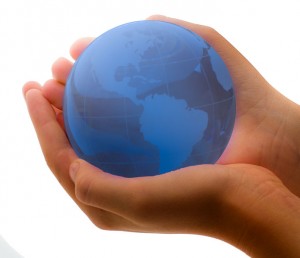 Connecting with God through prayer is one of the extrordinary joys and privileges of being a christian believer, but our calling to enjoy a prayer relationship with God goes far beyond our individual prayer lives -we are called to pray together. If you live in the area or are connected with us in some way, be assured that there are people in our church who pray for you regularly. We particularly remember those who are going through times of illness, depression, loss and despair. We also give thanks to God for all the blessings that our community enjoys and, more than ever in these desperately  troubled times, we pray for those caught up in the terrible global conflicts and in the traps of poverty, oppression and disease..
If you visit this page regularly we will keep you up to date with loads of ways that you can pray, and keep praying with our church community.
It's great if you are able to make a committment to meet with other members for  informal prayer and if you can't make Saturday mornings, you could join  a very small prayer group that meets at a time that suits you. Or would you like to try a very small prayer group that meets live  online via  'Google Hang Out'?  Speak to Rev Fiona or to any elder if you would like to participate.  Small group prayer is relaxed, informal and easy – its for everyone – and remember that there are special promises associated with it
"….For where two or three gather in my name, there am I with them" 
Words of Jesus Recorded in Matthew Chapter 18 verse 20
Even if you can't participate in a group just now you can still pray in unity  with us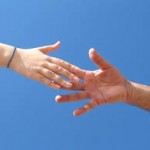 Coming soon to this page
 a live Twitter Feed about issues for intercessory prayer, including local, church and global concerns
news of forthcoming events in our church – e.g. prayer breakfasts
more ideas about how we can  pray together ( maybe  you have some suggestions?)
Meanwhile if you would like to know more about how you can get involved you can speak to any Elder.
The image that we use for Pray Together was created by Ken Teegardin for his site www.SeniorLiving.Org. We are using it with permission ( Cairncastle Presbyterian church is not responsible for the contact of external links)