Matthew 28 v 16- 20
'Lifewords', previously known as Scripture Gift Mission help vulnerable children in 21 countries with 'the Pavement Project', teams of trained counsellors bringing the comfort of Jesus and His Word.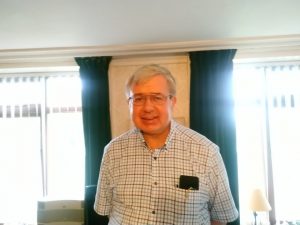 Rev Brian Wilson from PCI is serving with Mission Africa in southern Nigeria.  (You can learn more by visiting http://www.missionafrica.org.uk/ ) Here is his prayer letter from November 2021:
"Be alert and of sober mind.  Your enemy the devil prowls around like a roaring lion looking for someone to devour.  Resist him, standing firm in the faith, because you know that the family of believers throughout the world is undergoing the same kind of suffering." (1 Peter 5: 8+9)
"Then one of the elders said to me, 'Do not weep!  See, the Lion of the tribe of Judah, the Root of David, has triumphed.  He is able to open the scroll and its seven seals." (Revelation 5: 5)
In childhood, some of my fantasies of Africa revolved around what I saw on television.  There was a series called 'Daktari' featuring, among others, Clarence the cross-eyed lion, and then there were the Tarzan films.  Though Edgar Rice-Burroughs, Tarzan's creator, certainly did not belong to the realist school of fiction writing, his picture of lions was closer to the truth than that of Daktari(!) – the lion is, indeed, the king of the jungle; not, in any sense, tame.
The Bible's view of the lion is entirely realistic – Peter's description of the devil as like one is apt.  For some time, I had been convinced the Lord was directing me towards Nigeria.   But my getting here was not without struggle.   I am neither the best organised nor the most confident person, but it was not only my own weaknesses which caused difficulties in getting here.  There were the Covid regulations – and even chemists shops in Belfast could not provide the information on how to get tested for Nigeria.   There was the fact I discovered, at the last minute,  the government had changed home insurance laws only very recently – and I had suddenly to get a new home insurance policy.   There was the fact I was trying to complete the Nigerian authorities' Covid form the night before departure (it had to be last minute to comply with requirements) – and I was getting a message about an Internet problem.
And yet though that lion who is the devil (1 Peter 5: 8+9) seeks to devour and causes to suffer,  the encouragement to resist him and stand firm in faith is realistic.  Though I had all those huge challenges the day before departure, when I rang Mission Africa's director Paul Baillie on the next morning of 15th October, his word to me was 'We are ready to go'.  Yes, my screen had been telling me about problems in sorting out payment for Nigerian Covid tests, but that screen had been misleading me.  And what a lovely date 15th October was.  In recent years,  I had often wondered what exactly God was doing in life and what His plans were.   But my late Mum always said she knew God was going to open a door back into His service – she prayed about it daily, and she knew God answered her prayers.   15th October had been my late Mum's birthday.  What a witness to how God noted her faith and prayers!
My experience in Nigeria has been a mixture of the comforting and the challenging, the favourable and the frightening.   There was the initial period of getting to know the country and enjoying the hospitality of established Mission Africa personnel – the Gaiya family in Jos in the country's north, and the Ekanem family in Uyo in the country's south.   What kindness and fellowship I received from these people, and how helpful they all were in terms of getting established in the country.  I am so grateful to them.  There were other assurances of God's love and purposes.
And yet, it has not all been easy.  That initial settling in period involved much long distance travel – by road (sometimes in appalling conditions) and by air.  There is the need to get accustomed to great heat and to different food.  There is the fact Nigeria has been experiencing a security crisis – the anti Christian activities of the Islamist Boko Harem and the kidnapping epidemic may be geographically distant from Ankpa, but Nigerian friends still counsel great care.  There is the fact the electricity supply is more often off than on.  The college where I have arrived has had a sense of being under spiritual attack – very recent days seeing the death of the Board chairman and his eldest daughter in a road accident; the sudden death of a former registrar and a student; the illness of a senior lecturer; and the fact that the Principal, his daughter and a student were marvellously preserved from serious injury or death when the brakes failed in their vehicle.
Though there are no lions in Nigeria, still,  the Bible's use of the lion picture is so relevant.  The Lamb, Jesus, who died to save people is also the Lion of the Tribe of Judah, the One who controls history.  Grace, the lady who cleans my house and who cooks for me, knows that as she does her work, singing hymns like 'Trust and obey' and ready to break into an easy laugh.  Faith and obedience is the sensible response to Jesus who died for sin, is alive and who controls history.  There was an illustration of Jesus' control Sunday a week ago.  A man from a Muslim background came to church.  His late father and his sisters were Christian, but he had followed his mother into Islam.  All that changed Saturday night a week ago.  He had a dream about death, the effect of which was to cause him to awaken and to trust Jesus as Lord and Saviour.  On the Sunday he made his way to the college chapel and told what had happened.  I meet people, of course, from a Christian background who trust in Jesus, but I have also come across those from an Islamic or a traditional African religions background who have done so.  Jesus the Lion of Judah builds His church, and that roaring lion who is the devil cannot stop that.
If I have sent this to someone who does not want it, forgive me – and I will respect your wishes.  But to everyone, have a happy Christmas and blessed 2022.
Praise
For a safe and sound arrival into Nigeria, and God's preservation in many travels.
For the care and help from the Gaiyas and the Ekanems in Jos and Uyo respectively.
For the fact I am now settling into the library work at Peter Achimoogoo College of Theology in Ankpa, Kogi State.
For relationships with Nigerian Christians who genuinely care.
For the fact Jesus builds His church here.
Prayer
That I can quickly master the brief of making changes to the library.
That I can be wise about how to respond to needs around me.
That God will comfort those afflicted in recent times.
That the College can be effective in training leadership for the United Evangelical Church. May the spiritual attacks end, and may senior management work out a good strategy for dealing with the financial and other challenges of this time.
That those who trust Jesus would lead lives marked by Biblical repentance, faith and faithfulness.  That they would be protected.
'Lifewords' is the new name for Scripture Gift Mission which has been distributing Scripture worldwide for well over a century.  Use this link to learn more and pray for this life changing ministry:
https://www.lifewords.global/get-involved/pray/
PCI have produced this short evangelistic video, thinking of people who may have questions in the light of the current pandemic.  We are invited to share it widely with family and friends.
Click here to be encouraged by this video celebrating 75 years of Mission Aviation Fellowship, bringing the love of Jesus to some of the most remote locations on earth.
Visit the 'One for Israel' website for exciting news of God bringing new life to Jews and Arabs in the Middle East through the Messiah Yeshua.
Click here for a  message from Peter and Jayne Fleming who work with PCI in Nepal.