Hi boys and girls!
This is your page where we'll be posting things just for you.
Saturday 29th May 2021
Saturday 15th May 2021
Saturday 1st May 2021
Saturday 17th April 2021
Easter Story
Saturday 20th March 2021
14th March 2021
Watch the post this week, boys and girls, as Lisa, Janett and Valerie have been busy preparing 'goodie bags' for everyone in the run up to Easter!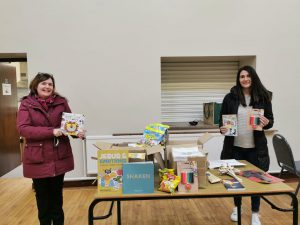 We are delighted to include in these packs two resources.  "Jesus and Emotions" is to help parents talk to their children about feelings.  'Shaken' is a booklet/game to help young people learn coping mechanisms and positive life choices.  See video below.
6th March 2021
19th February 2021
5th February 2021
Thanks to Lisa and Jannet for today's story about Moses in the Bulrushes.